As creatives transition into leadership, they often rely on directing and problem-solving as a primary interaction mode with their teams. Over the course of two days, you will develop skills to introduce a new mode of leadership into your practice to help your team thrive.
Move beyond direction to unlock the potential of your team.
Registration closed.
What you'll learn
The workshop is designed to create a safe space for participants to experiment, practice and gather feedback from experienced coaches. We will practice real coaching (no role play), so participants will experience both sides of the coaching relationship.
Coaching Creatives expands participants' management approaches, introduces the coaching mindset and develops the following skills:
Active listening to improve communication

Asking powerful questions that clarify, empower, and develop team members

Building trust with team members and peers

Coaching to create clarity and perspective

Creating goals and coaching towards action

Encouraging risk taking through championing and accountability
THURSDAY
Get into the coaching mindset and develop a series of fundamental coaching skills.
9:00am
Breakfast and welcome
10:00am
Modes of leadership + coaching mindset
12:00pm
Lunch
1:00pm
Active listening + powerful Inquiry
2:30pm
Coaching for clarity
4:00pm
Coaching circles
6:00pm
Wrap up
FRIDAY
Begin applying your new coaching skills to real scenarios to drive action and accountability.
9:00am
Breakfast and recap
10:00am
Coaching to creative perspective
12:00pm
Lunch
1:30pm
Coaching toward action
3:00pm
Integration + application
5:00pm
Wrap up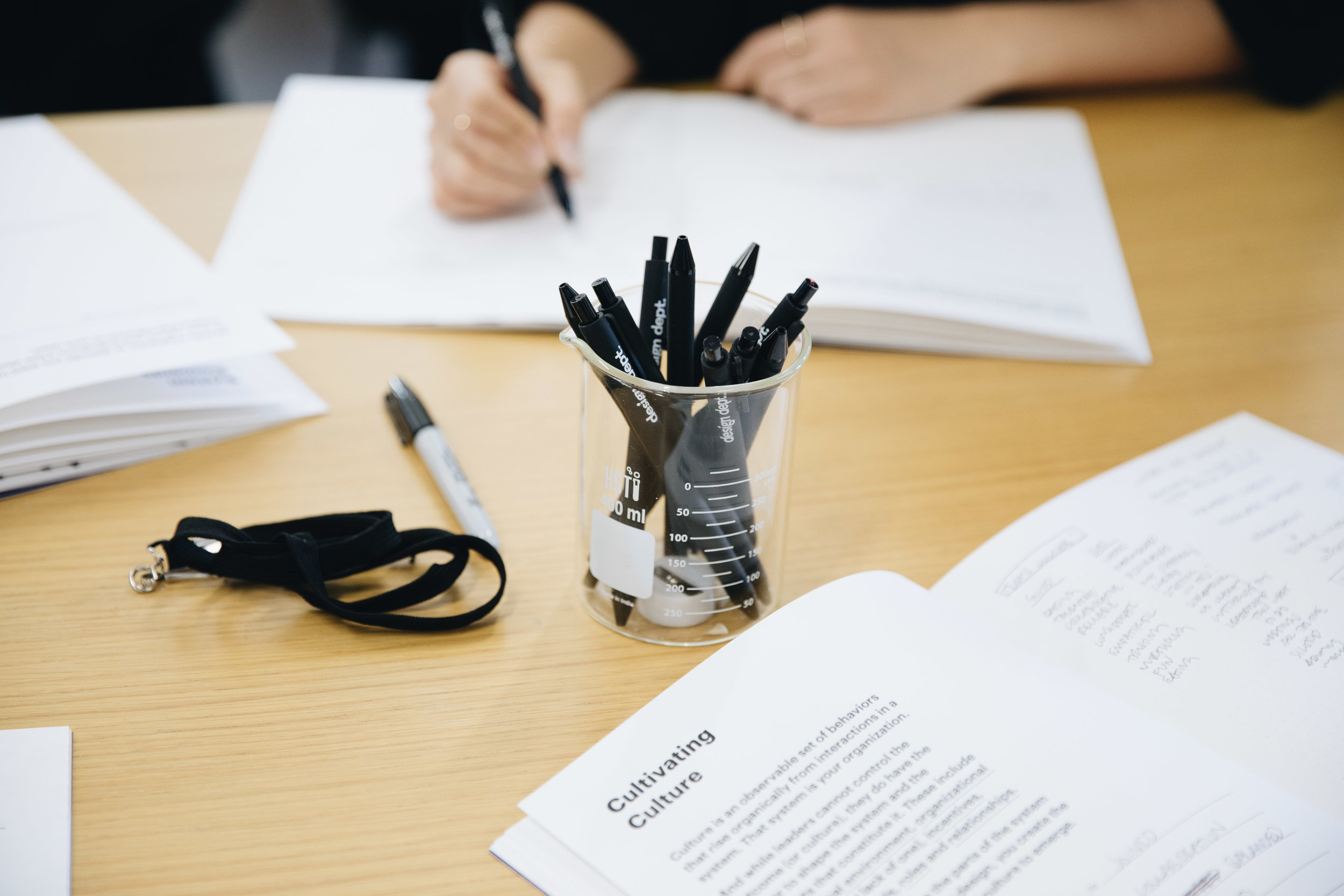 Want Design Dept. to come to your city?
Help us get the word out by telling your colleagues, friends, and fellow designer leaders. If we see enough interest in your area, we'll add your city to the schedule.
Cancellation policy
We understand that plans can change and your workshop may have to wait. If you need to cancel, please email us at hello@designdept.co to let us know as soon as possible.
While we cannot transfer or allow for substitutions, we can help you with a refund.
Within one week of registration: Registration is 100% refundable.

Between one week of registration and one month before workshop: We'll refund 50% of your registration fee.

One month before workshop: Registration is non-refundable.
This policy is subject to change; all registered participants will be notified of any changes.